When Joanna Mendez had her first glimpse at her students, she saw beyond their surmounting challenges.
When Joanna looked at her students for the first time, she saw herself.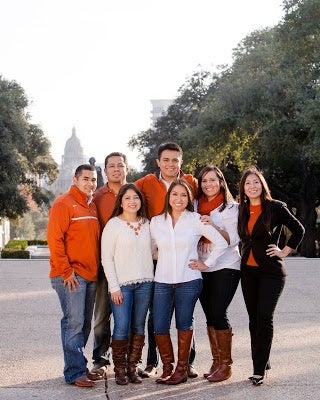 Both of Joanna's parents are Mexican immigrants. Though she was born in the United States, Joanna spent the first five years of her life in Mexico before her family moved back to the U.S. Her family spoke Spanish at home, and when she first entered kindergarten in America, Joanna struggled to readjust.
"I was a little girl that arrived in the U.S. without knowing a word of English," she remembers. "I connected with the little faces of the five and six-year-olds I tutored with ACE because that is who I was 16 years prior. I identified with their experiences."
Joanna served as a part-time ACE tutor during her junior and senior years at the University of Texas at Austin, where she was earning a double major in Human Development and Family Studies and Mexican-American Studies. She remembers seeing ACE as a perfect fit, "an ideal opportunity to merge what I learned from my coursework and reconnect with my own experiences growing up as a child in the ESL program." She knew that as a fluent Spanish speaker she would have a valuable skill to offer the ACE program, and to the hundreds of Hispanic children in high-poverty neighborhoods tutored by ACE each year. What she didn't expect was what ACE had to offer her in return: her path in life.
Joanna can still clearly picture an ESL pre-K student named Diana, who felt so scared on the first few days of school that she would hide under the table and cry for the first half of each day. "I reached out to her," Joanna remembers, "and would sit with her as she tried to comfort herself. I tried to reassure her about how fun the school day would be." Joanna will also never forget how rewarding it felt to tutor Diana, watching her overcome her fears, become a better reader, and blossom into a fully engaged and confident little girl over the course of the school year.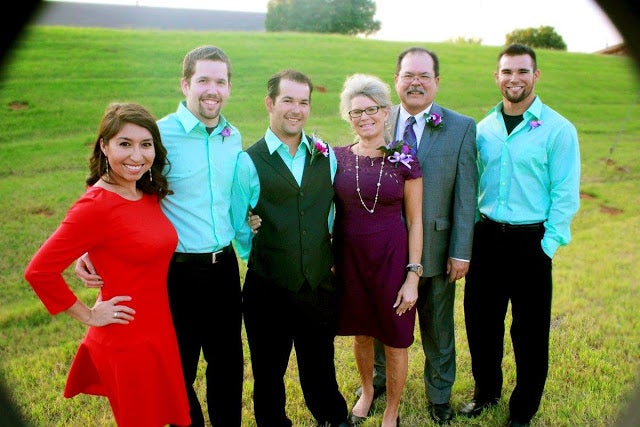 "It felt right to be a part of that experience," she says of realizing her true calling, "and it led me to my clinical profession."
Now a Doctoral candidate in the Marriage and Family Therapy Ph.D. Program at Texas Tech University, Joanna credits her experience serving with ACE with opening her eyes to the ways that her bilingual fluency and passion for service could impact Texas' underserved communities in a meaningful way. In that classroom with Diana, Joanna discovered her life's work to "serve other children and families that may not be able to access certain resources because of language impediments or other social barriers."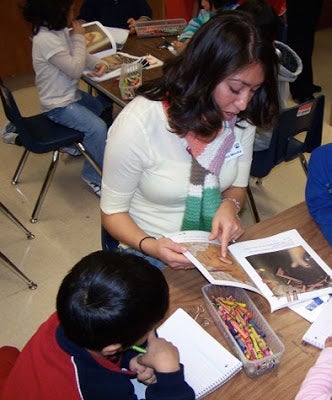 Joanna always felt "personally invested" in the success of her ACE students. That investment has also extended to the children and families she has seen in her work for Travis County's Intellectual Disabilities Division, where she counseled Spanish-speaking families whose children had been diagnosed with developmental disabilities. After finishing her Ph.D. Joanna hopes to use both clinical work and research to serve the needs of Spanish-speaking families "looking for support and an outlet for their experiences"—a need that she first witnessed as an ACE tutor.
But before she even met Diana or any other ACE students, ACE inspired Joanna's life goals. The motivation began during a group activity that was part of ACE's annual Pre-Service Training for new tutors. Mary Ellen Isaacs and the other training facilitators asked every incoming tutor to fold a piece of paper into 32 squares, and then fill in each square with a life goal. Joanna has held on to that piece of paper.
"In one of my squares I wrote that I wanted to get a master's degree, and I was able to mark that off three years ago," she says proudly. "In another square I wrote that I wanted to get my Ph.D. and I am so close to being able to mark that square off, too. I still have this sheet of squares filled with life goals, and it all started with ACE!"
We are honored to have played such a big role in what promises to be an inspiring career serving the families of Texas. Gracias for all of your hard work, Joanna!