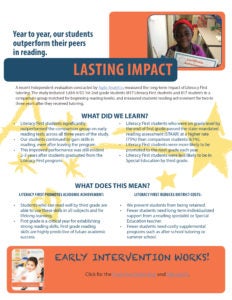 Literacy First was the subject of a recently completed study from local program analysis pros Agile Analytics. The study shows that Literacy First students are less likely to be retained, more likely to perform better on reading exams in the future, and other significantly positive results.
For an overview of the study, click here.
For in-depth analysis and methodology, view the Executive Summary or Full Report.