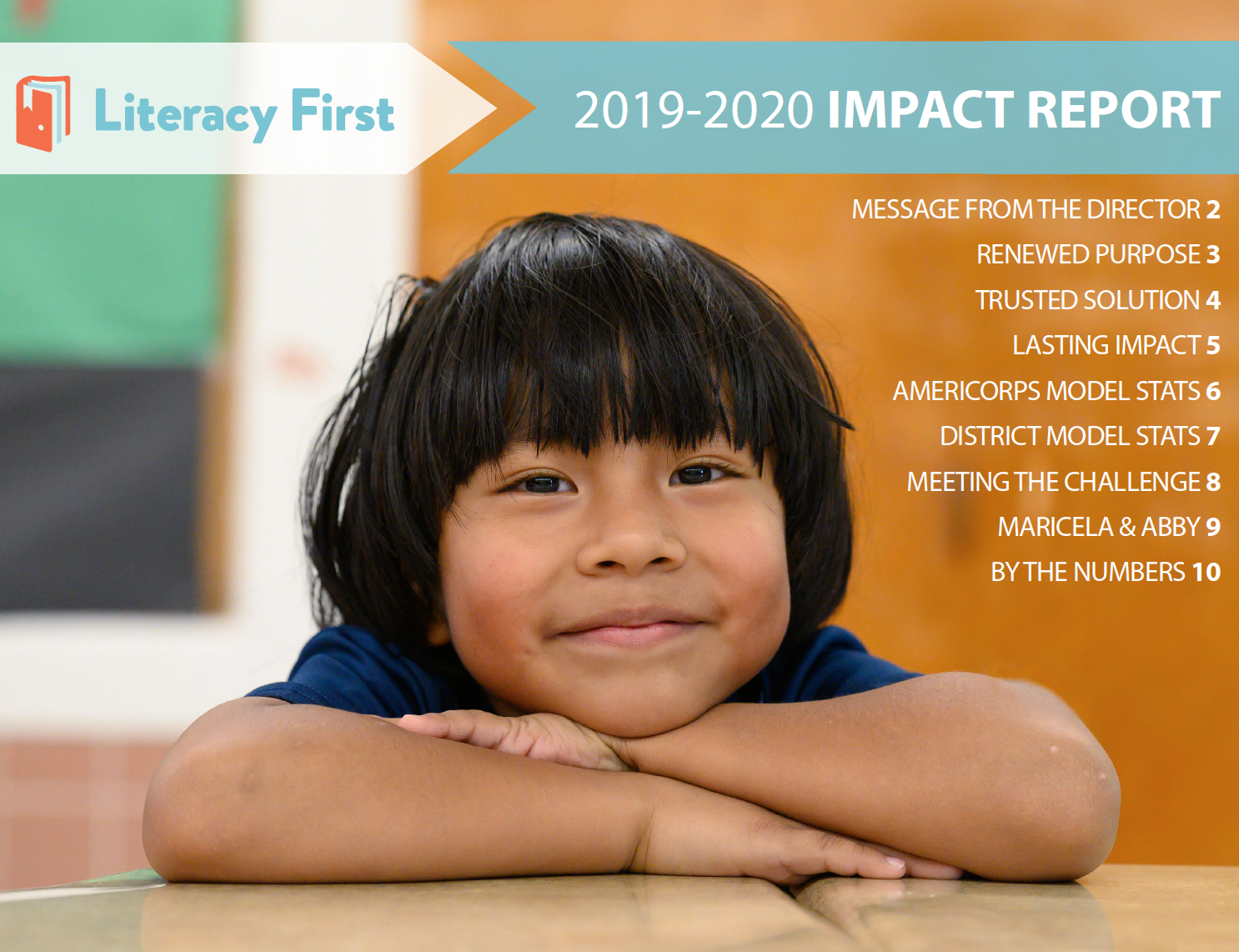 I am proud to share with you the accomplishments of our students, tutors, and staff in the 2019-2020 Literacy First Impact Report. In our 26th year of service, a year unlike any other, our extensive experience and expertise made it possible to seize the opportunity to innovate and grow even under the most difficult of circumstances. With your support, we continue to adapt and adjust in order to provide the early literacy services our students need more than ever before. Thank you for standing beside us on this journey as we build a brighter future for our community.
Mary Ellen Isaacs
Literacy First Director
Read the 2019-2020 Impact Report
This digital impact report features a navigable table of contents on the cover page. Simply click on the title of the page you wish to visit. You'll find additional interactive links throughout the report.